News - September 2019
August Meetings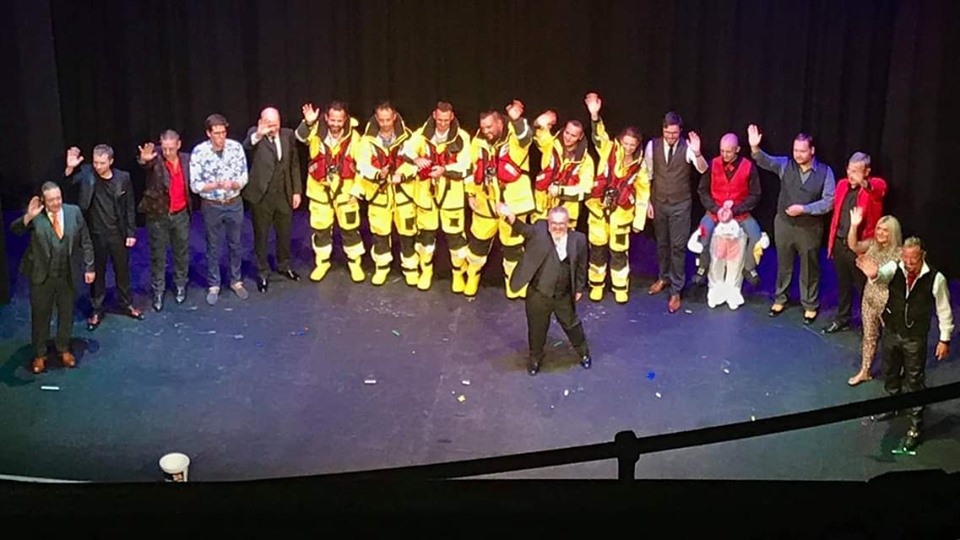 There were three rather fabulous events during August; each one was wonderful in its own right.
The first was held on the 13th and was a lecture that was nothing short of superb. Joshua Jay was welcomed back (we're always delighted to see him), more than twenty years after his first lecture for us. He went through some of his vast repertoire, covering each effect in great detail and passed of hints and tips as well as the usual "how to do it". It was a brilliant night and the products that he had for sale were of exceptional quality and very reasonably priced. We look forward to seeing Josh again very soon.
Our AGM was held on the 27th. The usual business was discussed, reports of the officers were presented and the finances and organisation of the Society was talked over. The Membership decided that they were happy with the current Committee and all officials were returned without change. We now look forward to our next year of magic!
On Friday, August 30th we presented our biggest show in years: Harbour Sleights. We sold out The Tivoli Theatre and most importantly we entertained the audience and sent them home happy. We raised some money for both the Aberdeen Lifeboats and our Society while we were at it. Thanks go to everyone who was involved but in particular to the performers: Cal Reed, Carl Howse, James Dickson, Dave Goulding, Lorenzo Pavarini, Ivor Smith and Jeff Burns, Eoin Smith, Jonathon Geary, Paul Rae, Neil McArthur and Jenny and Garry Seagraves. The backstage workers worked tirelessly: Dino from the Tivoli is a genius, Norn Bichan and Darren Robertson operated like a well-oiled machine, Cal hoisted the curtain with muscular efficiency, Lorenzo was third stagehand and Stan Cowie filmed the whole shebang. I should also mention the other two members of the Seagraves family, Levi and Tara, who helped make the old folks look and sound as good as ever. What a night it was!
.
September Meetings
September is the New Year when it comes to the Society. We will celebrate by having the first meeting on the 10th with Steve Meredith hosting an evening all about Money Magic. The Second TED Night of the year is the on the 24th. As yet, we don't have a host or any speakers/performers, so volunteers would be very welcome!
Announcements
There is a Society email list available, which James looks after. Contact him for all of the details.
Next Month
October is going to be brilliant! On the 10th is our Competition for Entertainment: the Jocky Scott Trophy. Will Jono defend it successfully or will it be ripped from his grasp by a rival? There is only one way to find out. We have a lecture on the 24th. Our guest this time is a fantastic Spanish magician, Ferran Rizo. He is ceraintly not to be missed.
Lapsed or Errant Member?
Are you a former member of the Aberdeen Magical Society? Have you lost touch with any current members and want to re-establish ties? Then drop us an e-mail at mail@aberdeenmagic.com or click on contact us.