News - July 2018
June Meetings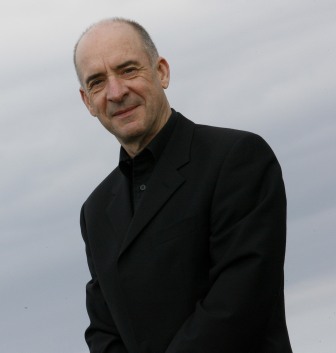 Back to the standard two meetings in June but they were both tremendous..
The first of these meetings was our annual competition for Close Up Magic. This year we competed for a brand new trophy, the Bill Duncan Cup. This new trophy was very generously presented to us by Honorary Vice President Bill Duncan and his wife Anne. Bill and Anne were on hand to hand the new cup over to the Society and the President thanked them for this. The membership thanked them warmly.
There were six entrants: Kelsie Murphy, Jeff Burns, James Dickson, Ron Gordon, Ivor Smith and Steve Meredith. It was a fantastic competition with some fantastic magic and entertainment on show. The marking was incredibly close; understandable due to the high standard of magic on show but the winner was James Dickson. The President asked Bill Duncan to present his cup, which he did to what can only be described as rapturous applause.
The President thanked Bill and Anne, all of the competitors, the judges and the timekeeper.
The second meeting was on the 26th and was a Four Way Workshop, with Dave teaching how to get out of handcuffs using a couple of different techniques; Ron showing the Zarrow shuffle; Jeff explaining the Three Card Monte and some work on sponge balls; Ivor demonstrating a rope routine. The participants all seemed to get quite a lot out of the four workshops and the teachers appeared to have a lot of fun too. All in all, a great night that everyone enjoyed.
July Meetings
July is going to be hot! The weather might be nice too. On the 10th we will be treated to an evening all about magic with String and Thread. Obviously, the inventor of Aberdeen Thread, James Dickson, will be our host.
The second meeting is on the 24th and is the dreaded, I mean eagerly awaited, Auction hosted by Garry and Ivor. If there is any time to actually sell stuff, there should be plenty of bargains to be had, so bring money to buy wonderful items to create miracles with and your old crap to flog off to unsuspecting punters.
Announcements
There is a Society email list available, thanks to the efforts of Mr. McGrath. To join the list, simply send an email to: john@magicbyjohn.co.uk or contact John or Dave. If we can get everyone in the Society onto the list it will greatly help in the distribution of information and allow us all to communicate swiftly and securely.
We have another, new group address which James looks after. Contact him for all of the details.
Next Month
August should be rather interesting. On the 14th, James will once again be our host when we delve into magic using liquids. This should be a fascinating evening with a wide variety of magic on show.
On the 28th is our Annual General Meeting. This is where we set the tone for the coming year, reflect on the happenings of the previous twelve months, check our finnces and elect our officers. This is a hugely important meeting and I sincerely hope that everyone can make it.

Lapsed or Errant Member?
Are you a former member of the Aberdeen Magical Society? Have you lost touch with any current members and want to re-establish ties? Then drop us an e-mail at mail@aberdeenmagic.com or click on contact us.