News - January 2020
December Meetings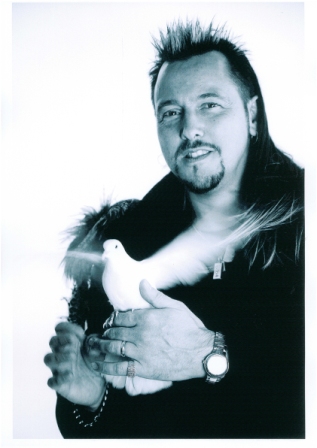 December was rather quiet with just a single meeting which was a little down on our usual number of attendees.
The meeting was held on the 10th. Ron was scheduled to host but was unable to attend so Garry stepped in. It was an informal occasion where everyone performed something. As is usual with our meetings, it was a good night with some fine magic on show; perhaps a little heavy on the Ace Assemblies but nevertheless an excellent night.
January Meetings
January traditionally kicks off (on the 14th this year) with an Ace of Spades Night; a recent addition to the tradition is the small matter of home-baked cakes and biscuits from Cathy Lewis. Her Malmaison training is put to good (and delicious) use and new Year resolutions of weight loss, reduction of sweet things intake, etc are pretty soon forgotten. Cathy still is not 100% health-wise, so Dave will probably host the evening; a poor substitute. There is a difference this year as the full title of the evening is "Ace of Spades - New Year, New Effect" so let's see something we've never seen you perform before!
On the 28th Neil McArthur will host an evening all about Bag Magic. This allows for a vast scope of effects but look out for Neil's email which will offer us all of the guidance that we'll need.
Announcements
There is a Society email list available, which James looks after. Contact him for all of the details.
Next Month
February looks magnificent! On the 11th Paul will host A Trick From "The Drawer" where we hope everyone will dig something out that they've stashed away for a while and show us why they've ignored it!
A truly special treat is in store for us on the 25th when a genuine legend of Scottish comedy is visiting us. The superb writer, director, actor and perennial Pantomime Dame Alan McHugh will lecture about all thing comedic. This will prove to be superb, I am sure. Jeff will host the evening for us. I can't wait!
Lapsed or Errant Member?
Are you a former member of the Aberdeen Magical Society? Have you lost touch with any current members and want to re-establish ties? Then drop us an e-mail at mail@aberdeenmagic.com or click on contact us.