News - August 2022
July Meetings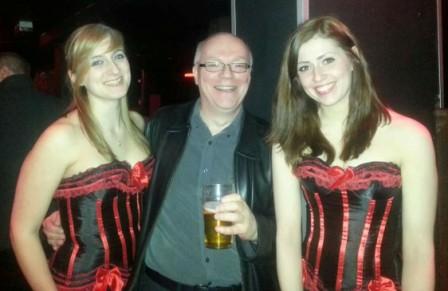 We had a couple of really top-rate meetings in july and not an outsider in sight!
The first meeting was on the 12th with James hosting "Levitations, Suspensions and Animations". James defined these three topics and gave us a quick example of each. He even had his friend, Philip the Worm, perform a card effect for us. He introduced several members who had come along prepared:
Jono explained the "floating" thumb-tip and did a nice MagLev effect
Scott performed the Dancing Hanky, Cardtoon, growing/shrinking Sharpie and a self-undoing nut
Ron showed us Rocky Raccoon and Anverdi's Jumbo Rising Cards
Garry spoke at length about invisible thread, showed us some examples of reels, retractors, etc, and demonstrated a few effects.
All of these were interspersed with effects by James, including a thorough explanation of his version of the Asrah. At the end of the evening, James floated himself.
The second meeting was on the 26th; The evening was a Two-way Workshop and a presentation by Bill Seagraves and was hosted by Jim Aitken and Garry Seagraves
Jim showed and taught a really nice "last two cards match" effect with a couple of variations and presentation ideas. Secretary Dave Goulding led the second workshop with the use of a shiner to divine a thought of card.
Jim handed back to Garry who introduced his dad, Bill Seagraves. Bill presented and explained some of the "workers" that he has used for many years and continues to use. It was solid, timeless magic that audiences adore. To no one's surprise, Bill ran over a little but there was no complaint.
Announcements
We're back to holding meetings in person and online!
There is a Society email list available, which James looks after. Contact him for all of the details.
This Month
There will be two meetings in August. On the 9th Marcus is hosting one of his specialist subjects: "Card Magic". Whether you're a fan of the pasteboards or not, don't miss this one because it will be great. On the 23rd it's our Annual General Meeting, arguably the most important meeting of the year. Have your say on how the Society should be run, what we should do, etc. and even step up and get involved.
Lapsed or Errant Member?
Are you a former member of the Aberdeen Magical Society? Have you lost touch with any current members and want to re-establish ties? Then drop us an e-mail at mail@aberdeenmagic.com or click on contact us.