News - September 2017
August Meetings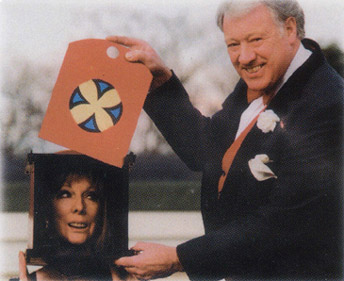 There were two meetings in August. We started on the eighth. The meeting was a TED night, themed around The Business of Magic. Our host, Jeff, explained how the evening would proceed and the introduced the speakers. Ron Gordon kicked things off with a lecture originally given by Mike Rodgers. Ron added his own thoughts and spoke about Mike and his contribution to Trade Show magic.
Eoin Smith was next, talking about the Press, Branding, Self Promotion and PR in general. Ivor then discussed Adding Value to your performance; not just justifying your fee but making the client feel that they are getting extra value for money while increasing your own income.
Jeff himself rounded things off, sharing valuable information on how to make you and your magic more memorable. He thanked everyone for coming and his three colleagues for their contribution.
Second on the menu for August was our Annual General Meeting, arguably the most important meeting of the year. With very few contentious items to discuss (none actually), the officers' reports being well received and they were all returned to their current positions (a first in my vast experience of Societies and Clubs of all sort; a nice nod of appreciation from the membership, I feel), the business side was wrapped up in about 40 minutes! This gave us time to allow our Honorary Life President, Bill Seagraves (visiting from New Zealand) to present a lecture based around his favourite effects. It was great fun and ranks up there with some of our better lectures over the past few years. And it was great to see Marlene and Bill again!
September Meetings
September is looking pretty good. There will be two meetings and we are putting on a fund raising show.
On the 12th, Norn and Alex will host an evening of magic with as many of us as possible performing a "Trick from a Library Book". Lots of scope for a great night there!
Two days later, on Thursday the 14th, is the show at Portlethen Academy: Northern Sleights, with Jeff as our Master of Ceremonies and Producer. We will be raising funds for the Society but principally for Fishermoss Primary School.
On the 26th, there will be a change to the original schedule with Peter Nicol presenting an evening all about his long career in magic. Peter has said that, for this event, he will be concenttrating on his long and distinguished career as a close-up performer. This will be a fantastic event and I would strongly recommend that you should come along if you possibly can!
Announcements
There is a Society email list available, thanks to the efforts of Mr. McGrath. To join the list, simply send an email to: john@magicbyjohn.co.uk or contact John or Dave. If we can get everyone in the Society onto the list it will greatly help in the distribution of information and allow us all to communicate swiftly and securely.
Next Month
October is looking pretty good, with an additonal meting added to the schedule. This extra meeting (or should I say extra special meeting) is a lecture on the 3rd from the fabulous Mentalist Tony Montana. Tony is another in our recent procession of wonderful performers from Argentina and comes on the recommendation of his compatriot and friend, Henry Evans.
On the 10th, Garry will host our competition for Entertainment, The Jocky Scott Trophy. This year the competition will be fierce and a huge field of entrants is expected. So get practicing and make it as brilliant a night as it usually is.
The second meeting, to be held on the 24th, is the final TED night of the year. This will be a free-style TED event, hosted by Cathy Lewis. Cathy will be looking for volunteers so if you have a fifteen minute presentation, effect, routine or lecture, please let her know.
Lapsed or Errant Member?
Are you a former member of the Aberdeen Magical Society? Have you lost touch with any current members and want to re-establish ties? Then drop us an e-mail at mail@aberdeenmagic.com or click on contact us.