News - September 2020
August Meetings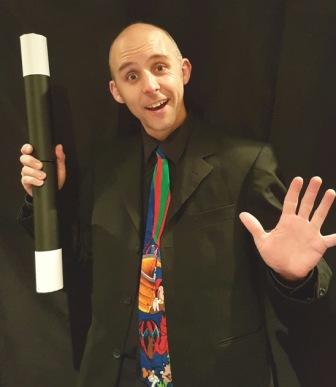 Our two meetings in August were both held over Zoom and they went very well.
The first meeting was on the 11th and was a Book Night, hosted by Norn Bichan. It was a splendid evening with everyone who attended, from Fraserburgh to New Zealand, contributing something marvellous. I am sure that many diverse books will be sought after as a result of the meeting.
Our Annual General Meeting was held on the 25th. All of the business went very well with the Officers' Reports being particularly well received. The Membership seem happy enough with the Committee as there was no change to any of the Office Bearers or Committee Members. I am sure that they will serve us well and do us proud during the next year.
Announcements
Due to the Covid-19 situation, our meetings are being held online. Please check out this site, our Facebook page and members' emails for further news.
There is a Society email list available, which James looks after. Contact him for all of the details.
Next Couple of Months
We are now back to something very close to our original programme, albeit online, so in September we'll have a TED Night which Jono (pictured above) will host and a Skills Night, hosted by our President, Garry Seagraves. Details will be sent out for both; keep an eye on your email. October features two splendid sounding events: Anything But Cards with Marcus at the Helm and a Quiz Night from Eoin Smith. Plenty to look forward to there.
Lapsed or Errant Member?
Are you a former member of the Aberdeen Magical Society? Have you lost touch with any current members and want to re-establish ties? Then drop us an e-mail at mail@aberdeenmagic.com or click on contact us.