News - September 2023
August Meetings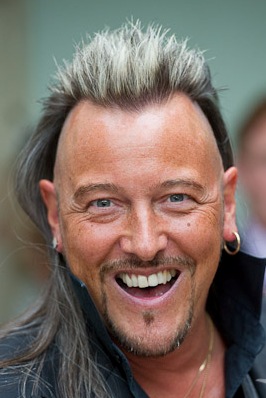 There were two really good meetings in August; just a shame about the numbers attending.
Our first meeting, TED Talks, was held on August 8th, hosted by Steve Meredith. First up was Bill Seagraves on Coincidences. It was a shame that Bill was limited timewise as he could have spoken all night. He did share an incredible story of a meeting in the 1970s with Mormans Loren Swenson and Brad Slator, which concluded in an unbelievable coincidence at an IBM Convention in Salt Lake City.
Next was Steve Meredith on Memory. His techniques on Memory were mind blowing. He showed us how we can train our brain using various systems. Next was Garry Seagraves on Illusions. Garry spoke of his passion for performing big tricks on stage with JJ. Who happens to be doing all the work while Garry just points and smiles.
Finishing with Scott Clegg on The Aronson Stack. Scott displayed numerous amazing effects using this most powerful tool which he then went on to explain and teach us his methods.
The second meeting was on the 22nd - Tricks From Tarbell, hosted by Norn Bichan.
Norn welcomed us to the evening and blamed Garry for a) getting him to do it and b) not coming up with a sexy title. He spoke about the history and origins of the Tarbell books and of the chap, Harlan Tarbell, himself. He emphasised the importance of it to magicians and magical works from the nineteen twenties right up to the present day. He thanked James for sending us the link to the free on-line version of all eight volumes.
It was again pleasing to see that everyone in attendance (Norn, Dave, James, Scott, Jono and Eoin) performed something from Tarbell (and some extra items not from Tarbell – possibly) and Bill Seagraves showed us some nice thimble effects on screen. As if to demonstrate that nothing is new in magic (and perhaps never was in practical terms), Eoin showed us silk ties from Volume 6, then Dave showed us silk ties from Volume 3 and they were practically the same!
Announcements
There is a Society email list available, which James looks after. Contact him for all of the details.
This Month
Two meetings again in September, the first of which is our Annual General Meeting. A full attendance is requested as this is perhaps the most important meeting of the year.
The second meeting is Hallow Eoin with Jono as host. Show us your favouite spooky stuff!
Lapsed or Errant Member?
Are you a former member of the Aberdeen Magical Society? Have you lost touch with any current members and want to re-establish ties? Then drop us an e-mail at mail@aberdeenmagic.com or click on contact us.
Dave G