News - March 2020
February Meetings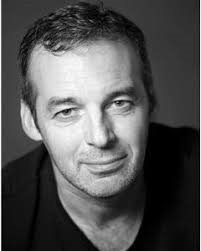 February was an amazing month for Magic! We had two frankly excellent meetings and many of our members had a wonderful time at Blackpool.
The meeting (on the 11th) was very well hosted by Paul Rae, themed as A Trick from the Drawer. Paul started things off by combining last the meeting's theme with this one, in as much as he did some good magic using bags (which he says he got out of a drawer). There was lots of magic on show from the vast majority of the members, some of it rightly consigned to the drawer but much of it was excellent and will surely find its way into the sets of those who demonstrated them.
The second meeting was hosted by Jeff on the 25th. This was a very special occasion: a lecture from Alan McHugh (pictured). Alan is a first-rate actor, usually in the comedic field but he's no stranger to serious drama. He is also a prolific writer and a perennial pantomime dame. He gave us almost two and a half hours of pure gold: fantastic information, tips and advice about everything theatrical from ennunciation and warming up through to keeping your audience coming back. Added to that, he has a huge collection of stories and anecdotes which were a joy to hear. This lecture was vastly different to our usual demonstration of various tricks (with a sales pitch thrown in) and it was genuinely wonderful. We would welcome the great Mr McHugh back any time!
March Meetings
March will be a belter. We kick things off on the 10th with the first competition of the year: the Ron Gordon Cup for excellence in Card Magic. The lad himself, Ron Gordon, will host. I am certain that we'll have a great competition, due to the plethora of masters of the pasteboards which we are fortunate enough to have in our midst. Don't miss this one.
On the 24th we are having a meeting with the title ABC - Anything But Cards. Marcus Gordon (an expert and author on the subject of Card Magic) has been asked to host this meeting by our evil-minded Committee. Marcus is, of course, also highly proficient in most aspects of our art and will be as good at this as he is with a deck in his hands.
Announcements
There is a Society email list available, which James looks after. Contact him for all of the details.
Next Month
April is shaping up nicely and is full of promise. Cal Reed hosts the first meeting, on the 14th, looking at the subject of Seasonal Magic. This will range from Christmas based effects through summer specials; Valentine Magic and Halloween trickery. I'm sure everyone will come well prepared and Cal will make a great host.
On the 28th, Carl Howse will be the host of a Four Way Workshop. Carl has already said that he'll be concentrating on Vanishes; the other three leaders and subjects are yet to be announced but they will, if previous years are anything to go by, be fabulous!
Lapsed or Errant Member?
Are you a former member of the Aberdeen Magical Society? Have you lost touch with any current members and want to re-establish ties? Then drop us an e-mail at mail@aberdeenmagic.com or click on contact us.