News - April 2019
March Meetings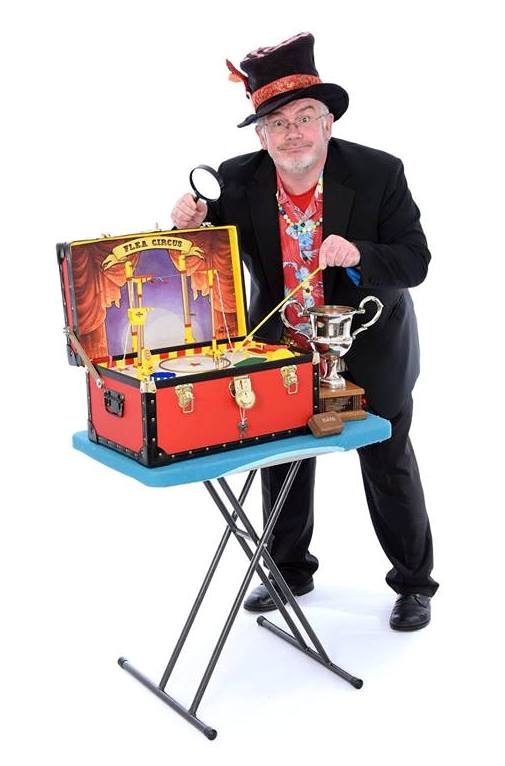 March was another great month with three "events".
The first was on the 12th and was the first competition of the year: the Ron Gordon Cup for Card Magic. Garry hosted the evening as Ron entered the competition. He was joined in battle with James Dickson, Lorenzo Pavarini, Jeff Burns, Norn Bichan and Marcus Gordon. The quality of competition was incredible and those of us not taking part had a rare treat. After the dust settled and the judges' scores were totalled up, Norn was declared the winner - well done Norn!
We had an extra event on the third Tuesday. On the 19th we went to the Fire Station on Anderson Drive for a tour of the facilities and equipment, followed by a presentation on preventing fires in the home. This was all arranged and presented by Stan Cowie, to whom we give many thanks.
On the 26th, James Dickson was our host for an evening of Impromptu Magic. James spoke about his opinions on the definition of "impromptu" when it comes to performing magic and showed us some examples. Several members gave their own takes on what constitutes impromptu magic and of course demonstrated what they meant. Once again we had a great night of magic.
I think that I am not the only one of us who thinks that our own nights, ie those hosted or facilitated by our own members, are getting stronger every week. The sheer quality of magic on show is sometimes quite breathtaking, reflecting the quality of performers we have in our midst. Long may it continue!
April Meetings
April has an awful lot to live up to after the first three months of the year.
Eoin Smith will be host, question setter and quiz master for our first meeting which will be held on the 9th: our now annual Quiz NIght. Get swotting on all matters magical and go hunting for glory and prizes. Last year was a great laugh and there's no reason why this year won't be the same
On the 23rd is our first TED Night of the year. The host and speakers have yet to be arranged so if you would like to volunteer, please contact the Secretary as soon as you can.
Announcements
There is a Society email list available, which James looks after. Contact him for all of the details.
Next Month
May promises much in the way of magic in the Society.
Ivor Smith will kick things off on the 14th, hosting an evening concentrating on Openers and Closers, arguably the two most important items in any repertoire. With his vast knowledge and centuries (well, decades) of experience at the highest level, Ivor's opinions will be well worth listening to. The ideas and examples from other members will be fascinating too.
On the 28th, our President will climb down from his ivory tower and walk amongst us, hosting an evening of Paper Magic. This is an enormously broad spectrum of magic, so practically everyone will have, I am sure, a couple of examples to show us. I know Garry does a lot of close-up effects using paper; we are in for a treat!
Lapsed or Errant Member?
Are you a former member of the Aberdeen Magical Society? Have you lost touch with any current members and want to re-establish ties? Then drop us an e-mail at mail@aberdeenmagic.com or click on contact us.