News - June 2021
May Meetings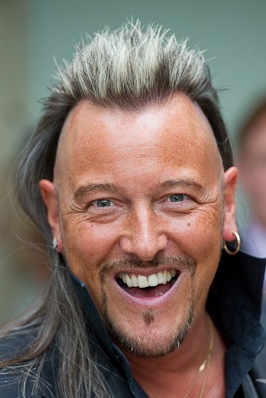 We were back to two meetings in May, one of which was a little bit different.
In place of our scheduled meeting on the 11th, we joined with the members of a few other Scottish magic clubs to enjoy Glasgow Magic Circle's President's Night. This was hosted by GMC's President (there was nothing cryptic in the event's title), William Gibson. The line-up of entertainers on show was as follows:
Fraser Stokes Kilmarnock Magic Circle
Gerrard Wilson Glasgow Magic Circle
Garry Seagraves Aberdeen Magical Society
Kenneth Hay Glasgow Magic Circle
Tommy Templeton Paisley Magic Circle
George Speirs Glasgow Magic Circle
Brian Jeffrey Paisley Magic Circle
Denis Shields Scottish Conjurers Association
Colin Lowe Glasgow Magic Circle
Adam Black Forth Valley Magic Circle
Eddie Mccoll The Glasgow Connection
Garry was, of course, probably the best performer we'd ever seen at any President's night.
The second meeting was on the 25th, an evening of Bizarre/Spooky/Seasonal Magic hosted by Cal Reed. Cal set things off, leading by example with "Needle through Arm", inspired by Dan Sperry. Cal kept the evening going very nicely and there were contributions from all of the members present with various effects on show and some interesting discussions about making tricks seasonal and how kids love to be horrified (or not)
At the end of proceedings Cal said that he still dreads hosting and presenting, even though it was a good meeting and thanked everyone for their participation and making it a good night.
Announcements
Due to the Covid-19 situation, our meetings are being held online. Please check out this site, our Facebook page and members' emails for further news.
There is a Society email list available, which James looks after. Contact him for all of the details.
This Month
Three meetings again in June - how splendid! We start on the 1st with what should be a superb lecture from one of the greats: Jay Scott Berry. Don't miss this one. On the 8th is our Competition for Close Up Magic: the Bill Duncan Cup. The President's Plate will also be awarded of course. We round things off on the 22nd with James hosting a night of Magic with Music. I can't wait for any of them.
Lapsed or Errant Member?
Are you a former member of the Aberdeen Magical Society? Have you lost touch with any current members and want to re-establish ties? Then drop us an e-mail at mail@aberdeenmagic.com or click on contact us.