News - January 2021
December Meetings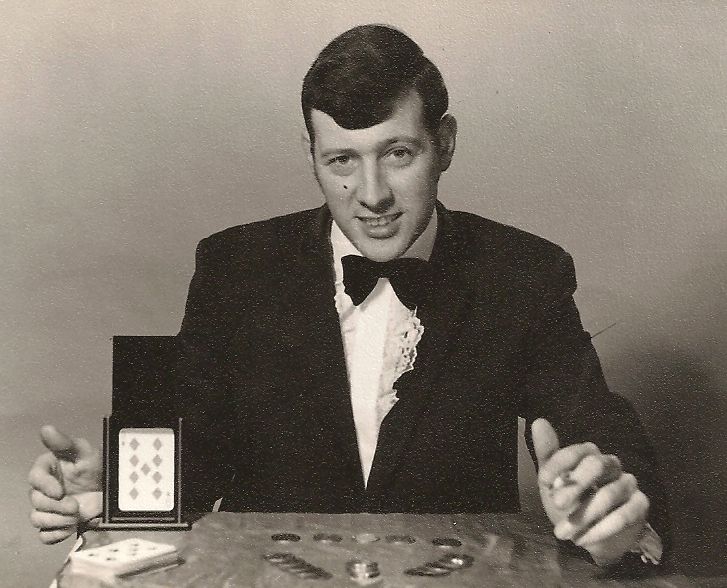 December was an enormous amount of fun and we had two meetings instead of the usual one. Let's face it; we're not as busy entertaining as we are in "normal" years.
On the 8th Ron hosted his now traditional, annual Technical Night. His subject for this year was stacks and their uses and it was very interesting. Ron even prepared us some notes and cribs and distrubuted them a little while after the meeting.
On the 22nd we welcomed, all the way from Taupo New Zealand, our Honorary Life President Bill Seagraves M.I.M.C. Bill centred his presentation on the Aberdeen Joke Factory. He spoke about the histroy, its various locations, the owner Gordon Thom and his family and many of the personalities who frequented the establishment. Bill invited contributions from other patrons and regulars at the Joke Factory, namely Ron Gordon and Kenny Watt. President Garry recalled some of his memories of the shop and Gordon Thom too.
Announcements
Due to the Covid-19 situation, our meetings are being held online. Please check out this site, our Facebook page and members' emails for further news.
There is a Society email list available, which James looks after. Contact him for all of the details.
Next Couple of Months
January will be brilliant. A lecture from the tremendous Mark James kicks the New Year off. Ivor hosts this one on the 12th. On the 26th James hosts an evening bearing the splendid title of Social Media Magic/Magic WIthout a Helper. How very topical and apt!
February 9th sees I'm a Magician; Get Me Out of Here (all about outs) with John hosting. On the 23rd Paul will have a TED Night under his close control. Looks like a great start to the year.
Lapsed or Errant Member?
Are you a former member of the Aberdeen Magical Society? Have you lost touch with any current members and want to re-establish ties? Then drop us an e-mail at mail@aberdeenmagic.com or click on contact us.