News - July 2022
June Meetings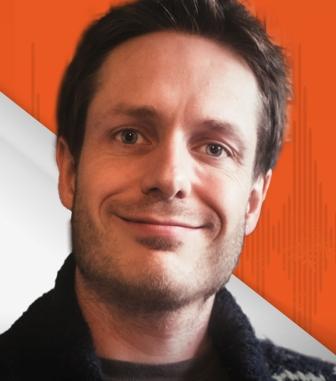 Without a doubt, we were spoiled in June with three wonderful meetings (including a lecture from Stephen Long, pictured).
The first meeting was on the 14th with Garry hosting our annual competition for close-up magic, the Bill Duncan Cup. There were four entrants to the competition, namely Paul Rae, Dave Goulding, Jono Geary and James Dickson. Norn was appointed as timekeeper and the judging was put in the more than capable hands of Jenny Seagraves, Eoin Smith and Jim AItken.
The standard of magic was very high which I'm sure gave the judges a collective headache but they decided that James Dickson would once again carry off the Bill Duncan Cup. Garry obviously felt sorry for Dave Goulding and awarded him the President's Plate.
On Thursday 23rd we had the privilege of a lecture from Stephen Long. It was a really great night with Stephen delivering a proper lecture which was informative and fun. We're looking forward to having him back soon.
The second "normal" meeting was on the 28th; "Bar Tricks and Stunts" hosted by Jim Aitken who kindly stepped in for Bob Gordon. Jim kicked things off by describing and defining Bar Magic/Tricks/Stunts. He even gave us an example of a riddle wrapped up in a joke. He mentioned the books of Diamond Jim Tyler, Paul Zenon, Martin Gardner and Simon Lovell. Jim introduced members who had come along prepared, including Scott, Carl, Bill Seagraves, Norn, Ron (with his Fast and Loose among other items) and Ivor who tied Jim and Carl together, much to the amusement of the spectators.
Announcements
We're back to holding meetings in person and online!
There is a Society email list available, which James looks after. Contact him for all of the details.
This Month
There will be just two meetings in July, both promising to be splendid. On the 12th James is hosting "Levitations, Suspensions and Animations". On the 26th we'll have a split meeting. The first part will be a yet to be dtermined number of workshops with Jim as our host, followed by some time with Bill Seagrave doing his thing, hosted by his wee loon Garry. What fun!
Lapsed or Errant Member?
Are you a former member of the Aberdeen Magical Society? Have you lost touch with any current members and want to re-establish ties? Then drop us an e-mail at mail@aberdeenmagic.com or click on contact us.