News - December 2023
November Meetings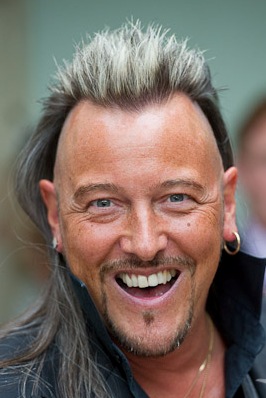 A couple of different in November.
Our first meeting was held on November 14th and was supposed to be our Quiz Night hosted by Eoin Smith. Due to an unfortunate concatenation of circumstances the attendance was rather low and the decision was taken to postpone the quiz. It takes an awful amount of work to put together and it deserves a much bigger group of participants; hopefully it will take place early in the New Year. Instead, an Informal Night of chatting and laughing was held, much enjoyed by everyone who took part.
The second meeting was on the 28th - our annual Social Night. This is when we invite in the public and put on a show comprising eight acts who perform close-up or parlour type magic. We ran two rooms this year, hosted by John Boyd and Dave Goulding. The evening went very smoothly and a nice amount of money was raised. Our thanks go to our volunteer helpers: Maureen, Tara and Molly, who manned the door, collected money and sold raffle tickets. The night was, of course, all about the performers. Jim Aitken, Scott Clegg, Carl Howse, Jono Geary, Paul Rae, Garry Seagraves, James Dixon and Smith & Burns (Ivor and Jeff) did us pround and all did wonderful magic.
Announcements
There is a Society email list available, which James looks after. Contact him for all of the details.
This Month
Just one meeting in December, a Technical Night, on the 12th, hosted by the inimitable Ron Gordon. There will also be a bonus meeting: a Curry Night on the 19th. Garry will keep us informed of start time, venue, etc.
Next Month
We are back to two meetings for the start of 2024, starting with the traditional Ace of Spades Night, hosted by President Garry Seagraves on January 9th. Remember to come prepared with a couple of nice effects - even those of you joining in online. There are no firm plans for the second meeting yet (except that it will be held on the 23rd) but please look out for announcements.
Lapsed or Errant Member?
Are you a former member of the Aberdeen Magical Society? Have you lost touch with any current members and want to re-establish ties? Then drop us an e-mail at mail@aberdeenmagic.com or click on contact us.
Dave G