News - October 2021
September Meetings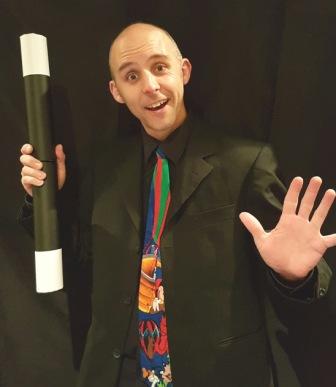 There were two meetings in September, both of which were brilliant.
Our first meeting was on the 14th with the theme "Presentation and Patter" hosted by the President. Garry spoke about patter (and his early lack of it) and presentation as a whole. He said that he started out emulating his Dad – not a bad thing! There were contributions from Eoin, Norn, Ivor, Dave, Bill, Ron and Steve.
Garry emphasised the importance of an introduction and there was some horrific tales of rejection at tables from several members.
The second meeting, held on the 28th, bore the splendid title of "Trick from your Wallet/Packet Trick/Business Cards" with Jono Geary as our host.
Jono kicked things off by talking about and demonstrating a couple of new effects that he has recently acquired. He paced the meeting nicely and introduced items delivered by Bill Seagraves, Ron Gordon, John Boyd, Carl Howse, Scott Clegg, James Dickson, Jim Aitken and Kenny Watt.
Announcements
Breaking news - from October 12th we're going to hold meetings back at the Sportsman's Club on a trial basis. We'll see how it goes.
There is a Society email list available, which James looks after. Contact him for all of the details.
This Month
Two meetings in October. The first is on the 12th when we will have a very informal evening to feel our way back to meeting in person. Garry will host. On the 26th we will hold our annual competition for entertainment, The Jocky Scott Trophy. Dave will host as Garry will be off on tour again.
Lapsed or Errant Member?
Are you a former member of the Aberdeen Magical Society? Have you lost touch with any current members and want to re-establish ties? Then drop us an e-mail at mail@aberdeenmagic.com or click on contact us.