News - June 2020
May Meetings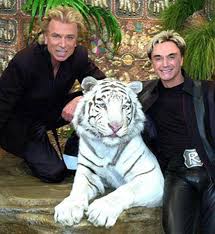 Unfortunately there were no meetings in May due to the on-going pandemic and the requirement for social distancing. As a Society, we've been doing our best to stay in touch via regular emails, our magazine and newsletter and various tasks and challenges that have been set.
The challenges and other stuff that was going on seems to have dropped off a bit. I think that we are all getting pretty bored and fed up with the situation but we have to remember that this won't last forever! It won't be long before we're back in front of audiences doing our thing and having fun again. It is vital that we all stay positive in our outlook and keep our skill levels high. Many of us have an ideal opportunity to practice our current sets and even develop new stuff so try to take advantage of it.
If anyone has anything that they would like including in either Pisces or Small Fry, please send it to me as material is getting pretty thin on the ground now. Any and all help would be greatly appreciated.
The photograph here is of Siegfried & Roy (with Manticore) by way of a small tribute to Roy Horn who sadly died last month. Roy is the one on the right; Manticore has a big "M" on his belt buckle.
Announcements
Due to the Covid-19 situation, our meetings have been postponed for the time being. Please check out this site, our Facebook page and members' emails for further news.
There is a Society email list available, which James looks after. Contact him for all of the details.
Next Couple of Months
There will be no meeting in June (probably) but stay tuned for news of July; we live in hope!
Lapsed or Errant Member?
Are you a former member of the Aberdeen Magical Society? Have you lost touch with any current members and want to re-establish ties? Then drop us an e-mail at mail@aberdeenmagic.com or click on contact us.